Two years later...
In three days firsts Ubuntu phones will be send to real users, people who paid to buy them. It's amazing and exciting, and it's incredible to think that a little company as Canonical was able to create a OS for smartphones in two years.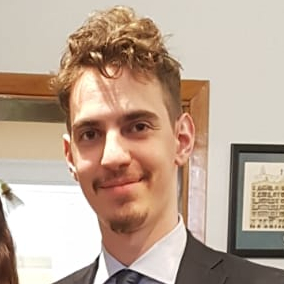 Mar 17, 2015 | Riccardo Padovani |

[email protected]
But what happened on March 17th, 2013?
Well, it's incredible to say looking to what I'm doing now, but there was my first contact with international Ubuntu Community. I posted this image in the Ubuntu community on Google+:
Seems like another era! How much work the community (and Canonical guys) have done since then! Then I started to contribute to Ubuntu for Phones: few days later I did my first patch (nazi grammar patch :-P) and since July I started to contribute on an ongoing basis. It has been two exciting year, I did more than 660 commits for more than 65,000 lines of code; not bad, whereas I had never programmed before and I do it in my free time. Plus, I made one app, one scope, I joined a couple of Canonical Sprints. I really hope write code will soon become a job for me :-)
But take a look on where we are. This is a screenshot on Ubuntu 15.04, on a smaller screen:
Awesome! In two years so much improvements! And calendar has the desktop mode!
Just to do a compare, take a look on the same screen last year:
We're building the future :-)
So, why don't you start to contribute to Ubuntu?
You know, I'm a student and I do all this in my free time. So, if you like my work and want to support me, just send me a Thank you! by email or offer me a coffee :-)
Ciao,
R.
Uh-oh, there should be a comment box here! Please double-check your browser is not blocking
my comment system!